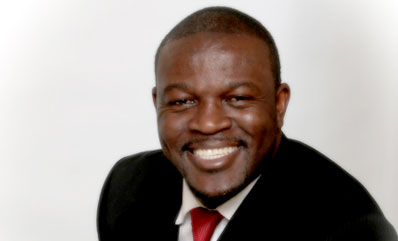 Apostle Kingsley Eruemulor is known all over the world as "The Apostle of Fire." This mantle has been graciously placed upon him by the Father to release the fullness of the Holy Spirit in healing, deliverance, the prophetic and spiritual warfare. Dr. Kingsley Eruemulor is the General Overseer of God's Tabernacle International Ministries located in Little Rock, AR and London, England. He is the founder of The School of the Spirit Ministerial and Leadership Training that is equipping believers across the world to make an impact in their generation. He is also the founder of the annual Prayer For The Nation conference which gathers together pastors & leaders from the spiritual, governmental and local community arenas in strategic warfare, praying for the country and its leaders. He is the founder of Gatekeeper Broadcasting Network, a radio and television ministry that is impacting the nations of this world with the Gospel of the Kingdom; the Gathering of the Eagles Conference and No More Victims & Family Matters, a Community Development Corporation that is bringing freedom to those entangled in domestic, physical, spiritual & sexual abuse. Dr. Kingsley Eruemulor's sought after by many leaders throughout the nations to release an apostolic mantle over regions that are heavily influenced with demonic territorial spirits.
Gifted and anointed as a pastor to pastors and a leader to leaders, Dr. Kingsley Eruemulor derives great joy in utilizing what God has given to him to inspire and engage others in strategic planning and implementation of God's vision. With wisdom and knowledge, he is determined to unify the Body of Christ and create opportunities through which the people of God can help each other to become quality contributors in their ministry roles. Apostle is deeply involved in breaking down the walls of tradition and religion for the advancement of the Kingdom of God in the earth. He carries a great compassion for the lost, the hurting and the downtrodden, as he knows that God has put purpose inside of mankind; and through the anointing, each can maximize their given potential to their ultimate capacity.
Dr. Kingsley Eruemulor holds an honorary Doctor of Divinity degree from St. Thomas Christian College. He also holds a Bachelor of Arts degree in Sociology, and is a graduate of the Operation Joshua-Sword of the Spirit Ministry Training & Gethsemane Prayer School in Ibadan, Nigeria. He has been influenced greatly by his brother and spiritual father, Apostle Christopher Eruemulor, a student and spiritual son of the late Archbishop Benson Idahosa. Dr. Kingsley Eruemulor currently holds dual citizenship in Nigeria and the United States of America. He is joyfully married to the bride of his youth, Dr. Aleobe Eruemulor, and they are the proud parents of daughters Amarissa and Lisa and son Eric.